Just a couple of weeks ago, my family came to visit from Canada. It was an action packed few weeks; lots of cream teas, long walks and exploring North Devon. One of the spots I enjoyed the most was
Dunster Castle
, a National Trust property in the village of Dunster (very close to my Lynton home).
I won't go on about the castle's history, it is all described far more succinctly than I could put it on the National Trust website. I will say that what I loved so much about the castle was the 1000 year occupation of the site. Since it's beginning as a Saxon hillfort, Dunster Castle was occupied into the 1920s. It was amazing to walk past a medieval wall and into an art deco sitting room, past William Morris wallpaper and into ghost-filled dungeons (allegedly). I found myself snapping pictures of some unusual details and funny little things I found in the corners of rooms...always lots of textiles and wallpaper too!
utterly amazing quilt.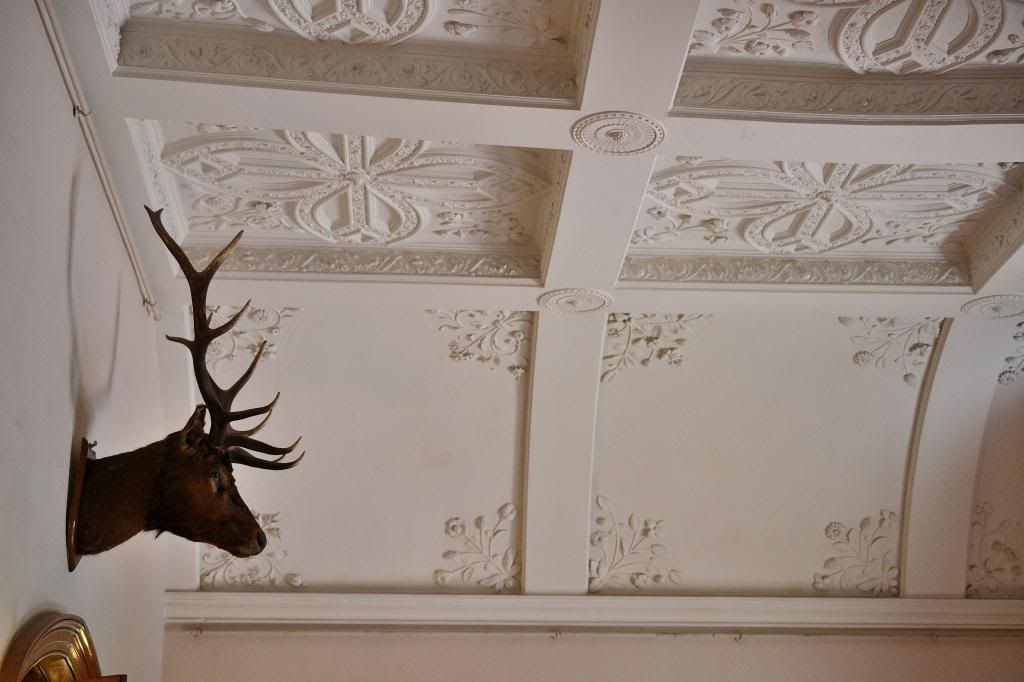 Simple, beautiful ceiling and stag head.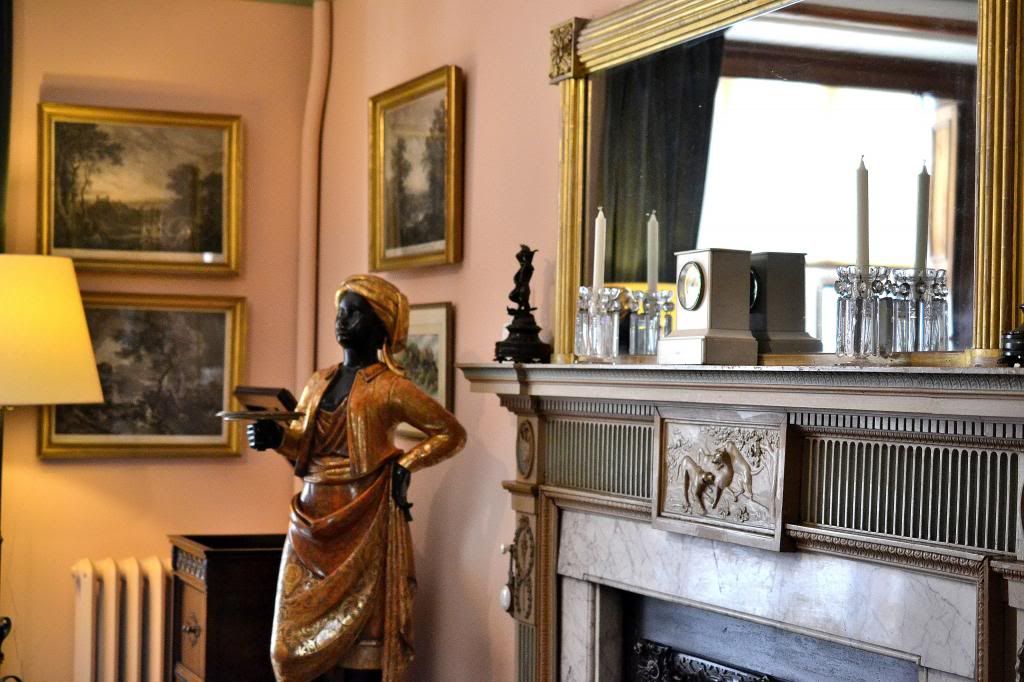 Fabulous, 1920s lounge. I may have found a new favourite wallcolour.
The wallpaper of my dreams.
Member of the Lutrell family who lived in Dunster Castle for 600 years. I don't remember this chap's name, but he is obviously very cool because he only has one eye.
I squeeked when I saw this - puts me and my penmanship to shame.
After our visit to the castle, we wandered through the village of Dunster. By then, I think I had taken so many photos that I was a bit burnt out; I don't have a single photograph of the village!
Just because I'm having so much fun knitting this, here are a few snaps of my latest knitting project...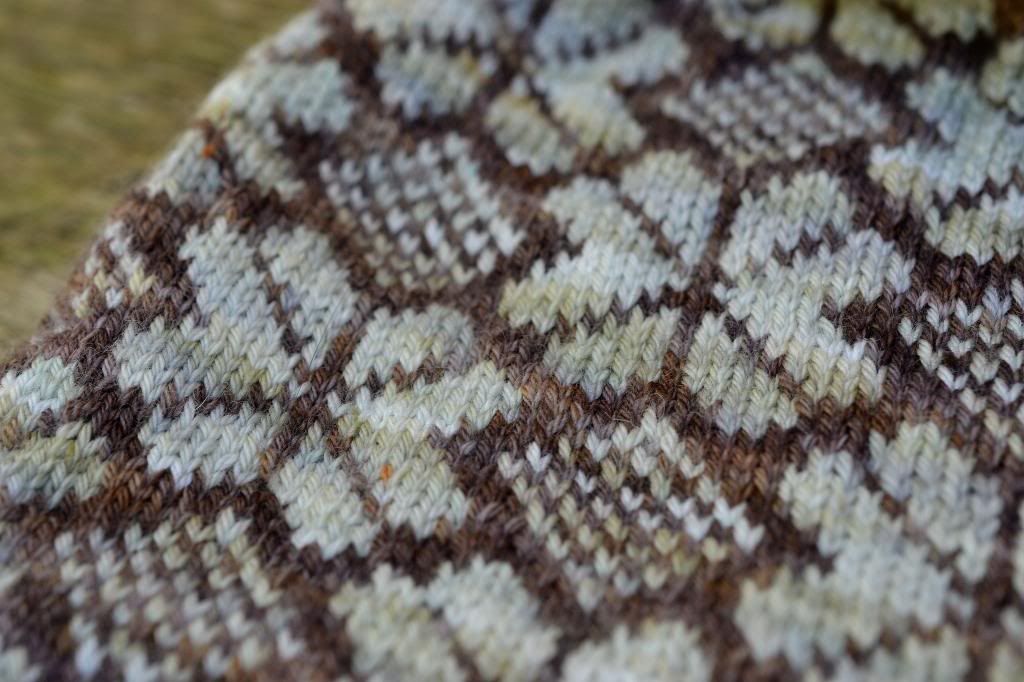 The pattern is
Funchal Moebius
by the lovely
Kate Davies
. The instant I saw this pop up on Ravelry, I knew that I had to knit it. I don't usually get into colourwork, so I was surprised at my determination to knit something that was ENTIRELY stranded, but I'm loving it! This may even be a knitting turning point for me...don't want to speak too soon though. I'm knitting my Funchal in Viola
Falkland Fingering
, 2 colours that I squirreled away for myself ages ago, Walrus and Ghost. The pattern says to knit to 14 repeats, and I've only just started into the 4th. Let's see how long this project will actually take, and how I feel about the colourwork once I've reached the end, Stay tuned!